I recently supplied some branded 5g chocolates to KAPOW! in Lincolnshire. But how are the bars being used ? Sheena Whyatt explains :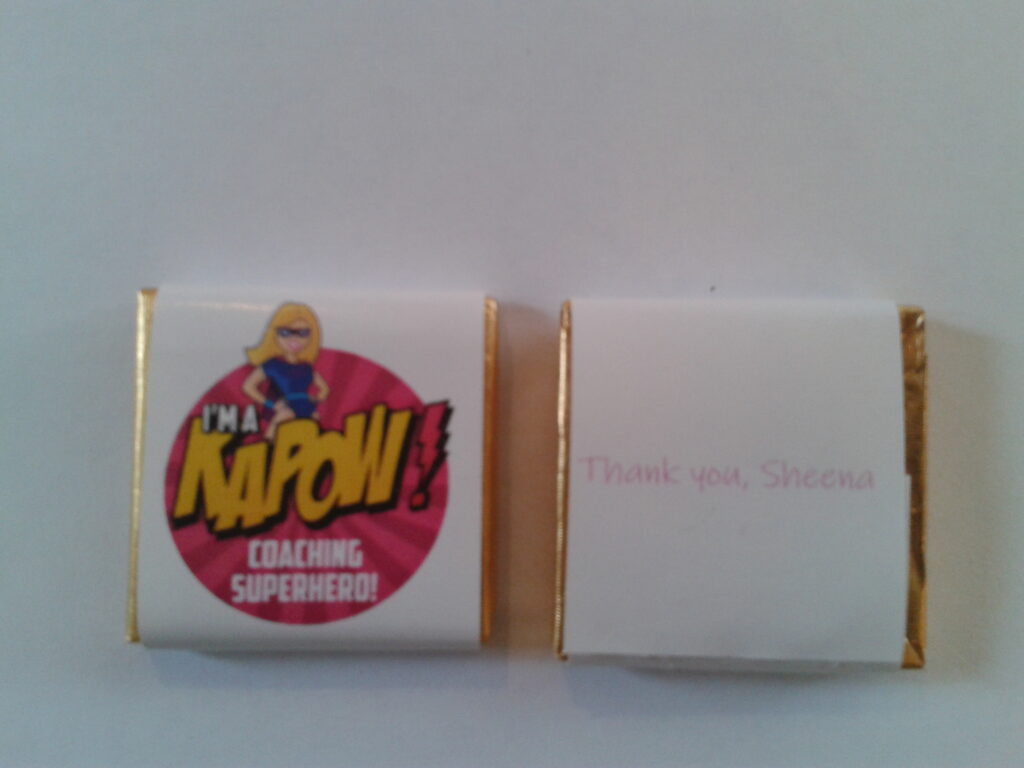 I'm Sheena Whyatt, of KAPOW! and I'm the super coach you need for your business. 🦸‍♀‍🦸‍♀️
🦸‍♀️🦸‍♀️
I turn business owners into business superheroes every day through my KAPOW! Coaching Programme. I work with my clients online each month to help them find the focus, drive & determination to build their brand & their business in dynamic online 1-2-1 sessions that get the job DONE..
Something I do for all my coaching clients is send regular little treats in the post. I love getting lumpy mail, and it is another way for me to keep in touch & connect with my superheroes outside of their monthly coaching sessions. I was looking for something new to send recently and remembered a conversation I had with Graham at a 4N networking meeting and got in touch. He made the process really simple, the chocolates arrived really quickly and judging by the response on social media from the people who received them, they were extremely popular! I'll definitely be ordering again!
Find out more about Sheena here : (3) KAPOW! Coaching Hub | Facebook